Artists from diverse cultural backgrounds living in Auckland are working together to teach a wide range of original practices in an open art space that offer opportunities of self-development in one's individual art practice. As a collective that teaches various modalities of art, we help participants to use different materials to produce artwork that is relevant to them. Even if students don't think of themselves as creative, we want to create an environment that encourages them to have fun and be playful in their art.
The ART Collective Project offers you the opportunity to uncover and develop your artistic creative talents for beginners and emerging artists. With assistance from our collective professional artists you will be inspired and gently guided into using the mediums of palette knife painting, watercolour, acrylic, life drawing, and sewn textile fibre art. As with all creative processes it offers a therapeutic environment to be nourished by. No experience is necessary, just a desire to create!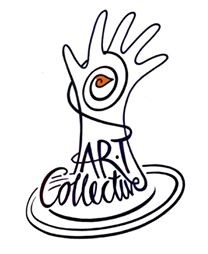 Each participant will be encouraged to explore and express the wonderment of ART through wide range of mediums. Through discovery and play one uncovers personal jewels that lay beneath the surface.
Adults 13+
SEPTEMBER 2023 ART CLASSES
To Register: https://bookwhen.com/shilohcharitabletrust
To contact us about these classes please fill in enquiry form below.
Sponsored By: