Creativity is one of the foundation pillars of Shiloh Creative Life Centre Charitable Trust. Through the ART Collective Project, the trust aims to support local artists from diverse ethnic cultures to connect and take part in society through an innovative community project that promotes and showcasing their cultural skills and personal talents in a classroom setting while teaching participants the importance of their mental well-being through creative expression.
Shiloh trustees goals and objective is to collaborate with local people, artist, schools, universities, organizations, associations, businesses and creative individuals of all communities to offer the ART Collective Project within South Auckland that is innovative in offering creative art spaces that are welcoming and dedicated to creative therapies & art projects that promote freedom of personal artistic expression.
As a collective that teaches various modalities of art, we help participants to use different materials to produce artwork that is relevant to them. Even if students don't think of themselves as creative, we have created an environment that encourages them to have fun and be playful in their art.
Meet our local artists:
Micro-Macramé Jewellery – Artist Yoko Onishi
Human Figure Exploration – Artist Nicky Hartley
Sewn Textile Fibre Art – Artist Dee Petit
Watercolour Painting – Artist Linda Wills
Palette Knife on Canvas – Artist Agnes Ishak
Intuitive Soul Collage – Naomi Azoulay (not pictured)
To register for a class visit our ART CLASSES/WORKSHOP PAGE
AUGUST 2023 ART CLASSES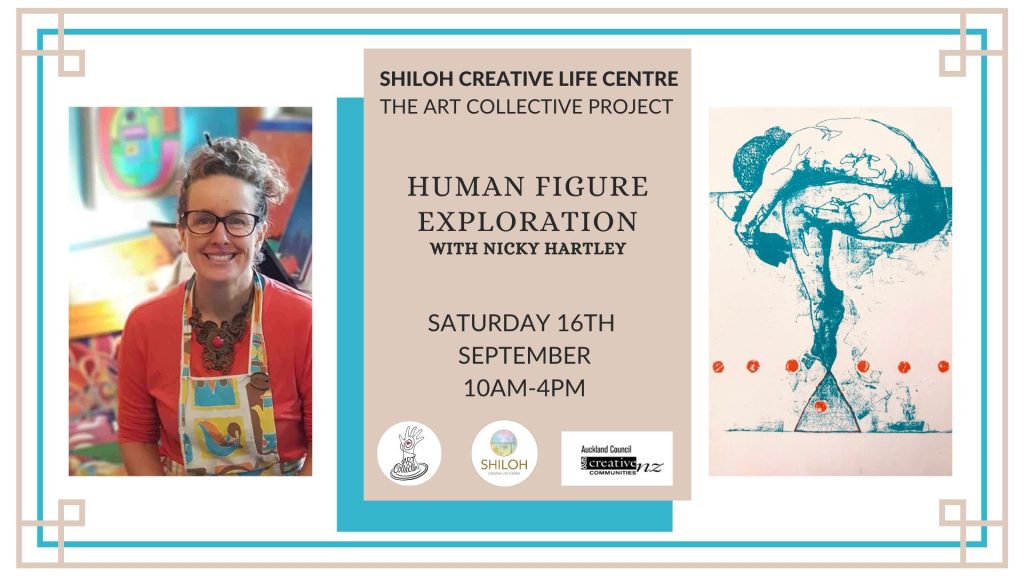 Our Supporting Partners