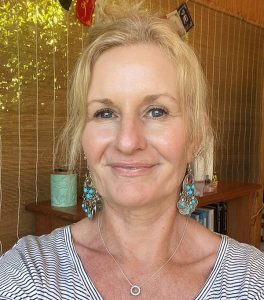 Hi, I'm Kirsty Richards (DipHomNZ) I'm a New Zealand qualified homeopath with over 12 years of experience in Homeopathy and complementary medicine.
I'm excited to be part of the Holistic Wellness team here at the Shiloh Centre. I spent many of my younger years growing up in Onehunga, it's nice to be back in my old neighbourhood!
After a life-long interest in natural medicine, I became particularly interested in Homeopathy while pregnant with my son 21 years ago. I wanted to have a safe alternative to use for my pregnancy-related issues, that wouldn't affect my unborn baby.
What I love about Homeopathy is it works with the body – not against it – and looks at everyone as an individual. There isn't a one-size-fits-all approach. Using Homeopathic principles, I look at all aspects of a person – their mental and emotional state as well as their physical symptoms, to find the best remedies that will help them heal.
Homeopathy is safe, gentle and effective and is suitable for the whole family to use. I work with clients locally and worldwide ranging from babies (including pre-birth), right through to the elderly, and even the family pet! I'm passionate about empowering families to learn how to use Homeopathy safely and effectively in the home.
Kirsty works at Shiloh Creative Life Centre Holistic Wellness Hub on Wednesdays.
Book an appointment: Kirsty Richards 021.124.1734
Treatments vary between $55 for an Acute appointment (30 minutes) or up to $155 for 90 minutes depending on clients needs (including one remedy)