Four female artists from diverse cultural backgrounds living in Auckland collaborate to teach a wide range of original practices that offer opportunities of self -development in one's individual art practice. Each artist will host two four week classes.
The ART Collective Project offers you the opportunity to uncover and develop your artistic creative talents for beginners and emerging artists. With diverse professional artists from differing cultural backgrounds, you will be inspired and gently guided into using the mediums of palette knife painting, watercolour, acrylic, life drawing and sewn textile fibre art. As with all creative processes it offers a therapeutic environment to be nourished by. No experience is necessary, just a desire to create!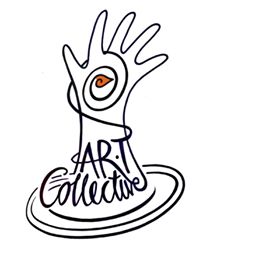 Each participant will be encouraged to explore and express the wonderment of ART through wide range of mediums. Through discovery and play one uncovers personal jewels that lay beneath the surface.
32 art classes taught within an eight-week period during May & June 2021 with an art exhibition of the collective art pieces on Saturday June 26 from 11am – 2pm. all taking place at the Nathan Homestead 70 Hill Road, Manurewa, Auckland Adults 18+
This project is supported by Creative Communities Scheme NZ and Auckland Council Franklin and Manurewa Local Boards.
MAY CLASSES 2021
Starting May 4 thru May 28
Tuesdays: 6pm – 9pm – Linda Wills- Watercolor Painting
Wednesdays: 11:00am – 2:00 pm – Dee Petit – Sewn Textile Fibre Art
Thursdays: 6pm – 9pm pm – Nicky Hartly – Human Figure Exploration
Fridays: 11:00am – 2:00 pm – Agnes Ishak – Pallett Knife with Acrylics
Location: Nathan Homestead 70 Hill Road, Manurewa, Auckland
Cost: $60 per participant. per four week class
Facebook: https://www.facebook.com/ArtCollectiveProject
JUNE CLASSES 2021
Starting June 1 thru June 25
Tuesdays: 6pm – 9pmpm -Dee Petit – Sewn Textile Fibre Art
Wednesdays: 11:00am – 2:00 pm- Nicky Hartly – Human Figure Exploration
Thursdays: 6pm – 9pm pm – Agnes Ishak – Pallett Knife with Acrylics
Fridays: 11:00am – 2:00 pm – Linda Wills- Watercolor Painting
Location: Nathan Homestead 70 Hill Road, Manurewa, Auckland
Cost: $60 per participant. per four week class